VISAGENETICS
By COOKSEY & Associates
Professional Consultants Unlimited
702-254-6092
vegaswatchdog@yahoo.com


"Who You Really Are Is Written All Over Your Face"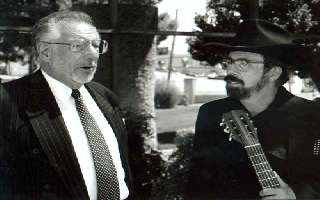 During an interview at the CBS Station Channel 8, Personality Profiler, COOKSEY, tells Las Vegas Mayor, Oscar Goodman, that the secret plan for His Honor's extremely successful career in public life is clearly mapped out in the detailed features shown all over the Mayor's highly recognizable face. Cooksey then presented Mayor Goodman with a complete personality profile written report of the traits and characteristics revealed with VISAGENETICS, a full facial features diagnosis.
If The Mayor of Las Vegas has a COOKSEY Personality Profile, why shouldn't YOU?

---
IF YOU ALREADY HAVE PERSONALLY RECEIVED A PERSONALITY PROFILE DIAGNOSIS FROM COOKSEY IN A LIVE ENCOUNTER IN LAS VEGAS, THEN LOOK BELOW ON THIS WEBPAGE TO FIND THE MEANING OF EACH "NUMBER-LETTER" CHARACTERISTIC WRITTEN ON YOUR OFFICIAL COOKSEY ILLUSTRATED PROFILE FORM.

---
DID YOU MISS GETTING YOUR COOKSEY PERSONALITY PROFILE WHEN YOU WERE IN VEGAS?
NO PROBLEM! HERE'S HOW YOU CAN GET YOURS NOW!
Yes, if you or someone you know would like to have COOKSEY create a special profile for you and/or them revealing the strengths and weaknesses in each life and giving insight, direction and encouragement for a more prosperous future, please call 702-254-6092 or email COOKSEY at vegaswatchdog@yahoo.com to set up an appointment.
---
If you would like to learn how to be a personality profiler, COOKSEY offers the following:
PERSONAL TUTORING
&
SEMINAR TRAINING SESSIONS
REFERENCE GUIDE TO FINAL DIAGNOSIS
---
---
COOKSEY'S PERSONALITY PROFILES
CALL 702-254-6092


I can teach you how to anticipate the normal responses of every person you meet! It is up to you how you use this valuable knowledge in sales encounters, personal relationships and self-improvement. Don't let others control your actions, not when there is a guaranteed way make others think you can walk on the water by simply knowing the location of the rocks just below the surface of the water.
Email us at vegaswatchdog@yahoo.com

Or Call 702-254-6092 For An Appointment
If you wish to correspond by postal mail, just request our snail mail address in your email.
---
YOU CAN CHECK OUT COOKSEY'S 2004 REFERENCE GUIDE BELOW:
---
EACH NUMBER AND LETTER COMBINATION BELOW CLEARLY DESCRIBES A SPECIFIC TRAIT OR BEHAVIORIAL CHARACTERISTIC RELATED TO A DEFINITE PART OF THE FACE OR BODY OF A CERTAIN GROUP OF SIMILAR INDIVIDUALS IDENTIFIED BY SCIENTIFIC AND STATISTICAL SURVEYS
---
BEFORE BEING ABLE TO SUCCESSFULLY APPLY THE REVEALING KNOWLEDGE LISTED BELOW, ONE MUST FIRST LEARN WHICH OF THESE BEHAVIORIAL CHARACTERISTICS MOST READILY SHOW UP IN OUR OUTWARD FACE AND BODY

THE FIRST STEP TO SUCCESS IN LIFE IS SELF UNDERSTANDING AND PERSONALITY PROFILING CAN GIVE YOU THE KNOWLEDGE YOU NEED TO MAKE THE CHANGES IN YOUR LIFE THAT WILL HELP YOU ACCOMPLISH YOUR GOALS AND IMPROVE EVERY BUSINESS AND PERSONAL RELATIONSHIP TO MAKE YOU THE BEST "Y-O-U" POSSIBLE!
This page is for everyone who wishes to learn facial behaviorial diagnosis techniques or has had their personality profile statistically and scientifically prepared by COOKSEY using proven techniques of facial feature analysis and wishes to refer to each letter and number characteristic ID assigned to them as COOKSEY completed their personalized profile.
If you or someone you know would like to have COOKSEY create a special profile for you and/or them revealing the strengths and weaknesses in each life and giving insight, direction and encouragement for a more prosperous future, please call 702-254-6092 or email COOKSEY at vegaswatchdog@yahoo.com to set up an appointment.
---
***BUT BEFORE REVIEWING THE ID TRAITS BELOW***
ALL BUSINESS PEOPLE NEED TO READ THE FOLLOWING OPEN LETTER:

Dear Business Professional,
I want to teach you and your sales associates in less than three hours my GUARANTEED RESULTS TECHNQUES that will DOUBLE AND TRIPLE your company's SALES in the next 30 to 60 days!
Imagine if you and your sales associates in just two minutes could begin to build an immediate positive relationship with each individual who came into your business by simply knowing what behavior responses to expect from a person whose ear lobes were higher on their head than their nostrils or how to recognize a customer who is looking more for luxury and a pleasurable experience than rough n' tough dependability and practicality from the product or service they are seeking from you just by observing the shape of their face.
It is a scientific method based on tried and true statistical surveys originated by a California Judge in the Fifties who began to get curious about the fact that all the arsonists in his courtroom looked like brothers and the same with bank robbers and other types of lawbreakers.
Why? Because the face is a roadmap of the plan you have used throughout your life to survive right up to this very day. If you laughed a lot everyday, then you are guaranteed to have "laugh lines". If you have spent days and nights wiggling and fearful of what was going to happen, then now you clearly will show "worry lines".
Your behavioral habits that you have exercised over the years will show as obviously on your outer face as the sculptured terrain of the Grand Canyon after thousands of years of dealing with the weather.
There are over one hundred characteristics and traits that I can personally teach your sales team how to spot instantly on a person's face the minute the person comes into view. The key to this is just like playing poker or trying to win the heart of a young lady you have just met, once you have the knowledge to anticipate a person's responses without them being aware of it, then you are able to help them find the perfect product or service you sell to fit their personal and business needs.
Just give me a call at 254-6092 or an email so we can arrange for these training sessions to begin ASAP in order to set all time new sales records at your business for this month.
Taking Care of Tomorrow Today!
Bill Cooksey
http://bio.vegasartist.com

---
---
NOW PLEASE BE MY GUEST AND REVIEW ALL THE IDENDIFIABLE CHARACTERISTICS AND TRAITS REVEALED IN A COMPLETE FACIAL FEATURES DIAGNOSIS
**Remember each letter and number relate specifically to a normal recognizable identification in a person's face or body.**
---
---
NUMBER ONE:

A= You have great strength and power; much confidence in self; not fearful when confronted with a challenge

B= You exhibit a very quick mind; tend to be impatient much of the time; feel fear and must guard against being controlled by feelings of danger and guilt

C= You are excellent at making peace in difficult situations; have the ability to pursue goals and projects with tremendous tenacity

D= Being physically comfortable is extremely important to you; you deal best with others on a person to person relationship; you love activities with groups and no one enjoys good food more than you

NUMBER TWO:

A= You do not like rigid systems; you are original in ideas and methods; you possess great imagination in and out of reality

B= Your good memory is one of your greatest assets; you are a quick learner; you prefer to work with proven methods

C= Your thinking processes are straight as an arrow; you follow a step by step pattern in finding solutions; you can retain knowledge for a very long time

NUMBER THREE:

A= You are very selective and discriminating in making decisions; you prefer to wait and see before acting quickly; you like to apply things to a mental type of framework before taking action on any matter

B= As an informal, but mentally quick thinker, you naturally tend to have a "DO IT NOW" approach; in order to making sure that you get to express your own opinions, you may find yourself interrupting others

C= You just cannot help the fact that you always want to be RIGHT; you evaluate everything very carefully; you are not happy unless your need to be mentally in control of all situations is being satisfied

D= You relate best on a personal level and you connect directly with individuals by creating as intimate a relationship as possible; you are drawn to being around people and enjoy the direct contact with them; you learn best by example

E= Without all the facts, you refuse to make any important decision; your logic and mental expertise give you an edge on dealing with others in a fair and balanced manner

F= You have difficult relaxing due to the fact that your brain never seems to stop thinking; your powerful intellect demands that your mind runs non stop 24 hours a day

G= Your thinking is not conventional as you are able to see and present both sides to almost every situation; your personality tends to attract conflict as you express openly that you are able to see all sides to every set of circumstances

H= Your curious mind is always searching for more information to add to your many interests; your broad focus allows you to absorb greater info in the short term than the average person

I= You blend in very well in a group due to your ability to limit how much others see of your thinking style

J= As a logical person, you are able to anticipate potential problems long before they happen.

K= You are one directional in your thought patterns; But your tendency to be overly concerned with the opinions of others works to slow your down in stressful situations

L= Details are not your favorite thing; People recognize that you are indeed a visionary and look to you to lead in difficult times

M= You organize everything mentally before acting on the task at hand; your greatest asset is being able to follow through on projects and goals long after others have given up

N= You pay much attention to details; your thought processes are evenly flowing and not easily changed

FOUR:

A= Your need for intimacy is much stronger than other people; you insist on having a demanding bond with all of those involved with you in any kind of relationship you desire; you find it very hard to give your partner the private space needed to breathe

B= You are able to give and take in relationships by negotiating with others as to their needs and not just your own; you do not function well unless the enviornment is balanced and you are given the opportunity to act independently when it seems right to you

C= Without your own personal area to exist, your relationships would all fold up; your focus ability is so intense and extreme that you sometimes find it impossible to release one second of your thinking processes to try and appease even those you love and admire the most; you are only capable of intimacy when YOU are ready for it; Woe to those who demand your closeness when your mind and emotions are in a lock down mode

FIVE:

A= You want to have a major impact on situations and the lives of others; your greatest need is to always be in a position of authority

B= You must be in control of your work enviornment and direct the priority and pace of all situations in order to be happy

C= You are an excellent performer in your efforts to get the job done; you are a hard worker; No one gets the job done as well as you do with your determination to finish what you have begun

D= As a good provider, you insist on supporting your loved ones financially and emotionally; you find it very easy to share all you have with those you love

E= Because you cannot help but be so independent, you never receive the support of others in your projects and goals; It may be that they feel you exhibit such strength that they do not think you will need any assistance from them

F= You enjoy directing others; your creative problem solving mind is highlighted by your ability to be so mentally aggresive and practical in difficult situations

G= You work from your feelings deep inside your being; your success depends upon receiving acknowledgement for all of your efforts and achievements

H= If someone waivers on a statement or position they have previously made, you get furious and upset; when cornered in a pinch, you can be quite feisty and become an unexpected rebel

I= Hopefully no one will be looking over your shoulder when you do your work because it is something you despise; you like to be left on your own to do your best work; it is important that you are allowed to set your own pace and be left totally ALONE

SIX:

A= You are spontaneous and quite perky; your emotions cause you to live in the "here and now" where tomorrow does not exist because it could rob you of all the fun and pleasure that today has to offer

B= You will not fall for the con man or any fast talking hustler; you are in no way gulible; you are just too solid and dependable to flounder in the wind; wisdom and common sense are key assets in your life

C= You will not believe something totally unless you are shown the facts beyond a shadow of doubt; you tend to be suspicious and skeptical about 90% of the time

D= Beware of how freely you spend your own money and that of others; your curiosity about life and what lies behind each door of opportunity presented before you can cause you to make things very difficult for yourself; think before you act and maybe get a second opinion before making a final decision on anything big

E= Earlier in your life you may have been deprived of things others had and it has caused you to maybe become a bit selfish and even ruthless at times; the best way to make sure this does not rule your life is to try and develop more compassion toward others even if you have to force yourself to do it

F= Your talents are shown greatly in being able to collect valuable things with a natural ability not found in others as you recognize quality; financial security plays a big role in how you conduct your life; you have excellent potential for being an extremely rich person as you follow your natural instincts

G= You love beauty and the arts; you are very sensitive to the artistic displays in men's talents as well as those found in nature; you are most comfortable around those who are creative and have poetic vision

H= Your motto is " Life is just too short to worry about tomorrow"; Not many people are natural free spenders the way you are;

I= Your job must be emotionally satisfying or you will be moving on soon; your nature is to try all options in every situation before giving up; it is very hard for you to find exactly where you feel you belong in this life

SEVEN:

A= You are very conservative and thrifty; you have a fear of lacking some of the essential basics in life

B= It is important that you set limits for yourself in how much of yourself you invest in projects and other people's lives; you tend to be overly creative without caution and lose your sense of reality

C= You are emotionally generous, but financially conservative; you freely will give advice and an encouraging word to one in need, but you might well refuse to share any of your money or valuables

D= A person with intense energy well describes you as you run the race well never slowing down to take a breather; Excessiveness in possessions and actions must be guarded in order for you to stay in charge of your day to day successes

E= Excellent analytical abilities dominate all of your decisions and involvement with others
---
EIGHT:
A= You are very confident and expressive with a flair for "showing off" as a celebration of life
B= Being reserved and cautious, you look inwardly for answers in life
C= You are an optimist who only wants to hear the good stuff about someone; you screen out the negative and dwell on the positive information directed your way
D= You are a reflective listener with an objective, straight viewpoint on life
E= You mistrust what you are told and expect criticism to be coming your way from numerous sources
NINE:
A= You are emotionally expressive and have a great sense of humor.
B= You can be very persuasive and have a great need to give love unconditionally;
C+ You are outspoken with feelings that can only be expressed verbally.
D= You are very cool, reserved and mistrust flattery from anyone.
E= You get exactly what you go after and can make others listen to you; you charm people with your very special voice
TEN:
A= You are very assertive and persevere in all climates of personal and business life. Competiion inspires you to put everything in full gear
B= You are a good adversary and not easily intimidated
C= You can be very sensitive to criticism and you consider yourself non competitive
D= You tend to avoid conflicts and do not wish to go into battle over something unless it means life or death; You have very high ethical standards
E= You have a deep, compassionate concern for people in your daily life
F= You are focused on ideas and must stay in control of every situation; you tend to resist order from others
G= You are motivated by causes and ideas
H= You are loyal and commited to following ideals; your whole desire is to dominate the lives of other people
I= You are not the aggressive type; You may lack confidence in your self worth; Seeking a compromise is a possible solution for you to find more peace
J= You command respect with your appearance ; you display powerful symbols of authority wherever you go
ELEVEN:
A= You are very kind, receptive and generous
B= You have found it best to trust in self and learn best if it can be seen as well as heard
C= You operate in the acceptable, established norm set by the society you live in
D= You have a unique outlook on life with tendencies of becoming a rebel if the opportunity arises
E= Being an independent, non-conformist, you march to the sound of a different drum which can upset the average person
F= You are generally willing to conforms to social values; If you choose, you can follow instructions well
G= You are known as one who gathers info rapidly; You have a DO IT NOW approach; You refuse to wait very long for things to all in place and you must see results quickly
H= You gather info carefully; Your DO IT RIGHT approach has helped you become a more patient listener as you are willing to have every piece of data available presented to you before making a final decision
I= Your gift is to see and relate to both sides; You can express middle ground well
TWELVE:
A= Creativity and intellect; Possible genius; developed mental abilities
B= Quick thinker; mental concentration; disciplined
C= Self disciplined; nothing stands in the way
D= Too hard on self; Perfectionist; focus on being exact and right always ; everything must be in proper place
E= Divides world into male and female roles; strong sex drive and ability to dominate the opposite gender
F= Lifts others up; gives encouragement
G= Playful; good sport
H= Romantic; teaser
I= Adventurous; Extremely adaptable
---
THIRTEEN:
A= Inspired imagination
B= Expects problems; compassionate; admits mistakes
C= Objective, balanced view; resilient under stress
D= Loves to be included ; hates to be interrupted
E= Cautious; reflective and reserved; observant
F= Tolerant, gentle disposition
G= Extremely sensitive
H= Impatient; critical; too sensitive; denying self joy
I= In denial ; defensive
J= tolerant; gets over grudges
K= focus on details; could be tense and impatient
L= Powerful; gets attention
M= Excellent organizer; gets broad support from others
N= Intense bursts of energy like a race horse ; hates working with slow people
O= Endurance and stamina ; CAN DO attitude; personal power
P= must conserve physical energy; could be ill or under emotional strain
Q= likes to depend on others; is dependable
R= Has wisdom
S= Strong sex drive; argumentative
---
COOKSEY'S PERSONALITY PROFILES
Call 702-254-6092
Or Email:
vegaswatchdog@yahoo.com
---
AND DON'T FORGET THESE NUMBERS AND LETTERS ALSO:
14-A= You are a loyal and trusted friend who is smart to look over the situation before jumping in with both feet. Some may think you are slow, but you use disciplined wisdom in hesitating to begin the initial start of any project. You are more than happy to receive assistance from others at the appropriate time and you do your part to make the entire group succeed.
14-B= You enjoy assisting those who are a bit slower by volunteering to help them get things going and then working side by side until the project is up to your expectation productively. You do not need a committee report to turn the light switch on or off. Your attitude is "Just Do It". You are dependable and will provide a wealth of resources to all who need help and bring it to your attention. But most times you initiate the beginning of a job when it feels right for you. If someone offers a helping hand and it is one of those rare times when you may realize that you are in a pickle yourself, you wisely take the helping hand with gratitude.
14-C= You are not aware that you are unable to do anything. Your confidence and ability to spring back after the storm is equally high all the time. Jump in the pool and get wet RIGHT NOW is your motto. Because you are a take charge type of person, you want the actions to be quick, a lot of fun and to get results that are viewed by others as a product of your many talents.
15-A= You have a natural gift of creativity that allows you to view new methods and ideas in ways that others could never dream about. But your desire is to have the world raise a flag of recognition for your every effort because you put your heart and soul into every thought and action. When your talents are involved in any project, you wish to be credited as the number one reason the job got done so well and received such wonderful raves from all who came to see the finished product. You do not appreciate others who have less creativity than you do to criticize the marvelous job you have done.
15-B= Personal power is displayed in every thought and action associated with you. You are a leader and no one is going to tell you differently or you will just "show them" personally. You do not ask who will be in charge because you know that only one person present is able to take on the responsibility of making every project successful. Energy flows from within you continually that results in getting goals achieved and winning the race that others could never win because they lacked your personal power.
16-A= You feel that much of your time is wasted on pure boredom because there is just so much to do and so little time to do it. Plus, folks cannot stay away from you due to your outstanding, likeable personality and ability to point out opportunities that most people would miss in life. Your focus is to explore new areas of each day in order to meet new people and have new experiences. Open minded and a spirit that is as free as a bird describe your friendly, positive attitude toward each minute of your life.
16-B= When you are put in charge of a moving train, you immediately put on the brakes until you examine the tracks up close. Yellow caution lights blink in your head night and day as you really wish to avoid new and unknown situations which could upset your apple cart in daily life. Skeptical and suspicious describe your response to any new ways or ideas about doing things differently from how they have been done for years. You are more peaceful when things are familiar and quiet. You prefer no distractions as you wish things would just keep going the same way day after day. Unexpected change is a nightmare to you and it might be best if you began to prepare for surprises in a change of your lifestyle by gaining more friends you feel are trustworthy.
17-A= Be sure that you don't just yak your life away by being a talker and not a person of action. This could cost you many opportunities that would better your life. Cut the amount of chatter and giving out more info than is necessary to get the job done. It is natural for you to take everything apart in your head and then put it all together in detail before taking action to accomplish the task at hand. You love details and collect an endless supply of data basically to please yourself. Cut to the chase when someone you are talking to starts to get nervous or you will lose the battle before it has begun.
17-B= Your time is valuable and you definitely want to cut to the chase at every opportunity. Acting on the spot is natural to you as you are directed more inwardly than most folks. The least info given you, the better. You make most decisions from a gut feeling that has paid off for you over the years. However, there are times when you have not heeded warnings and found yourself jumping to conclusions and revealing your impulsivenss in situations that are not to your benefit. Take time to listen and the response you get from others will be much more friendly.
---