TO BOOK S-A-N-T-A CALL 702-254-6092 OR EMAIL: Email:onlylasvegas@yahoo.com
BOOK SANTA BY EMAIL OR PHONE


Email: onlylasvegas@yahoo.com

CALL: 702-254-6092

IN WHAT VEGAS HOTEL
IS SANTA PICTURED BELOW???
GUESS CORRECTLY AND WIN!!!

When you hire THIS SANTA for your Holiday Event, YOU are helping the USA READING SCHOOL continue its ninth year of providing Free Live Classes and the original Free Online Phonics Reading Program that has assisted over 30,000 enrolled students and supervisors worldwide learn how to improve their mastery of English Language reading skills. We are happy to announce that we have just received word our free curriculum will be used by the English Department this next semester to assist developmental and special needs students at the New York City Technical College. Thank you in advance for being a part of helping us fund this free program by allowing SANTA to add more joy and merriment to your Holiday Celebration.

vegasartist.com and usareadingschool.com
PRESENT

The Jolly Old Man Himself

S-A-N-T-A 2004

is available to appear at all Holiday Events as a fundraising project for helping usareadingschool.com continue to teach thousands of kids worldwide free of charge how to read by using the original online program that has worked for over 30,000 students and supervisors for the last eight years.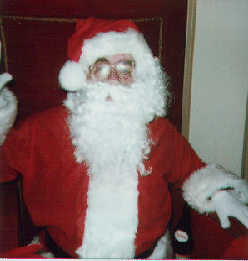 WHEN YOU BOOK S-A-N-T-A for your holiday event, you will be directly helping the Founders and Directors of The International School of Foundational Phonics, Bill and Janae Cooksey, reach children and adults worldwide who wish to improve their reading and communication skills by enrolling in the free USA READING SCHOOL online program.
CALL 702-254-6092 TODAY TO RESERVE SANTA FOR YOUR HOLIDAY EVENT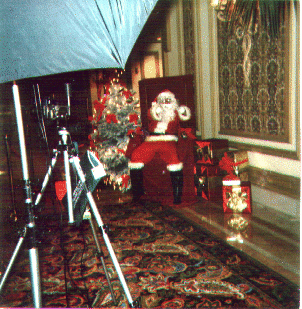 TO BOOK S-A-N-T-A
FOR YOUR 2004 HOLIDAY EVENT
CALL 702-254-6092
ASAP TO RESERVE THE DATE NOW


OR EMAIL SANTA AT:


Email: onlylasvegas@yahoo.com

CALL: 702-254-6092

Thank you for helping us teach more children worldwide how to read correctly.

To read testimonies of past student successes and learn more about the USA Reading School free program please visit our enrollment website at:
usareadingschool.com

FOR MORE CHOICES IN HOLIDAY EVENT ENTERTAINMENT LIKE CARICATURES, HANDWRITING ANALYSIS AND PERSONALITY PROFILES, COMEDY FORTUNETELLERS AND BALLOON ARTISTS CLICK THE FOLLOWING LINK:
vegasartist.com
---
---
---
---
---